Candidates


OUR PLEDGE TO OUR CANDIDATES


THE BRADFORD COMPANIES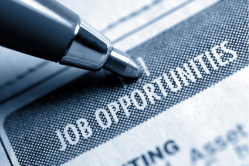 Pledge to develop a clear understanding of your needs and wants for your next positon.

Pledge to offer you strict confidentiality--never revealing your name or sending your resume without your permission.

Pledge to co-ordinate any and all interviews and to provide you with any information that may assist you in the interview process

Pledge to provide you with timely and honest feedback and communications.

Pledge to act as your partner in negotiating all offers and salary, bonuses, incentives, benefits and start date.

Pledge to assist with your transition from one position to another--including resignation, counter-offer, relocation, licensing information or any other needs that you may have.

Pledge to maintain a relationship with you after you start your new position and act as your liaison on issues or concerns that may arise.


WE KNOW WHAT TO DO, WHEN TO DO IT,

AND WE'VE BEEN DOING IT RIGHT FOR OVER 30 YEARS!